The short summery is that the weather report did not look that promising, but we ended up having nice weather with back wind and a lot of sun – and not to forget good legs. Okay my dad had some problems with an itching ass. Other than that I will let the pictures speak for themselves.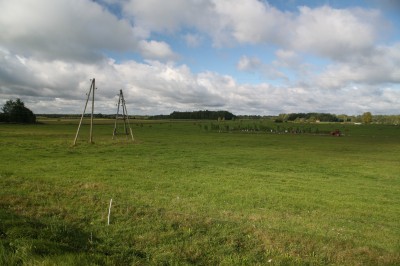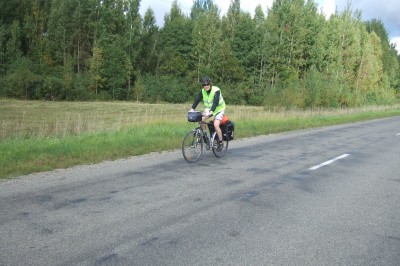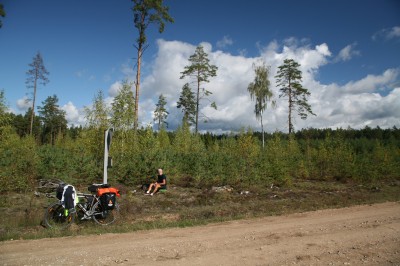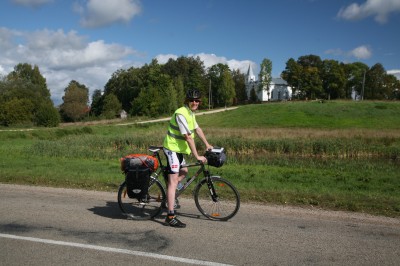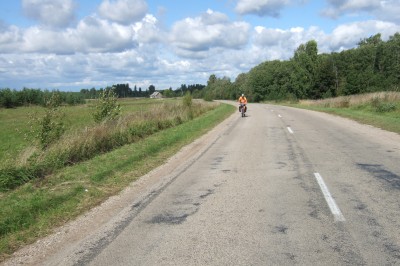 Just after entering Rēzekne we stopped at a crossroad to scratch our heads (we could not find the road). Immediately a taxi driver stopped and rolled his window down and ashed what we were looking for. A hotel I answered in him in Russian and he kindly showed us the way. Admitted we did not take his recommendation and went to Kolonna Hotel Rezekne which showed promising photos and review even before going there. Yet another total bargain – the hotel was recently renovated and our bikes could be left in one of the hotels small garages, not to mention the extremely kind receptionist.
We came so early (at 15.00 !!) to Rēzekne that we actually had time for some sightseeing. We understood that the city had several nice churches, a few remaining walls of an old castle, a city square undergoing grand recovery from years of neglect and a nice restaurant with the humble name "little italy" where we dined.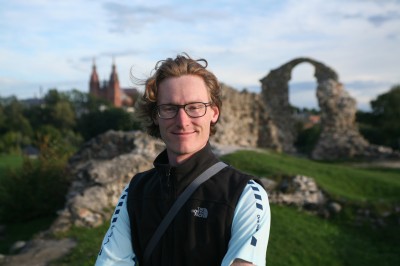 Of the much sadder items we walked by a small monument in remembrance of 120 jews brutally killed during the Second World War by the Nazis.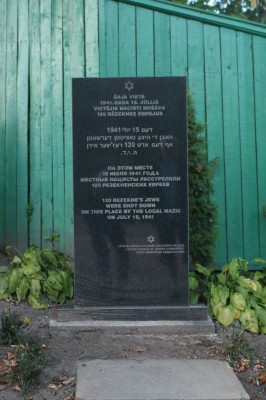 Also locals had made a tribute outside the local sportsbar to the players and staff of Lokomotiv Yaroslavl killed in the airplane crash just a few days earlier.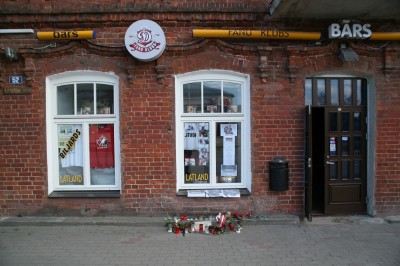 It is Saturday, my dad is already sleeping, but I will go for pint at the local night club.
See you in the club.