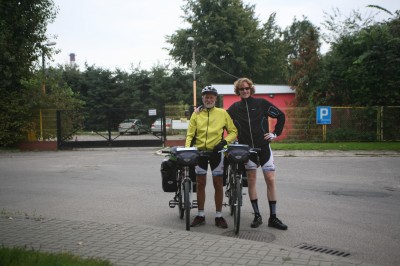 Today became the trips shortest ride so far since we wanted to visit Malbork Castle. There was not much to say about the ride, however a funny detail can be said about find our accommodation. Yesterday we booked a room in the local Malbork Hostel no problems there. When we came to the address today we found a gymnasium?! It turned out that this also was some kind of a hostel, but first after 17.00 hours. So if we wanted to stay there we needed to wait five hours for a shower. Goodbye was the answer to that.
A bit north of the Castle we found the local camping site and a small one star hotel. I guess the name is Park Hotel when translated into English. They had a shower and clean bed sheets for a budget price so we quickly checked in, ate some lunch and went to the castle.
All kids want to climb the highest tower of a castle. I wanted to do the same, however doing so at Malbork required one to meet up before one o'clock or so; so we were left with the less spectacular walk around the castle grounds:-(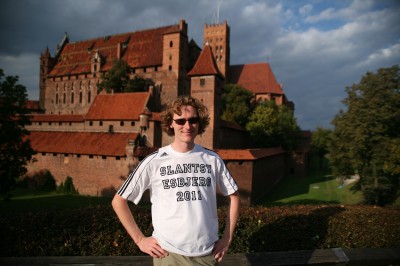 Malbork being a touristy city does not apply to the dinning places in the evening. In fact not a lot happens here to it took us some time to find a decent place to dine and drink a beer:-) That marks the end of a normal day with few wonders happening.
Gdansk here we go!